Beuchat supports Surfrider Foundation Europe and its Ocean Initiatives program
We are proud to announce our support to the Surfrider Foundation Europe and its Ocean Initiatives program, this partnership extends Beuchat commitment to the environment and the sea in particular.
Ocean Initiatives is the Surfrider Foundation Europe program to tackle the marine litter issue through education, citizen science and lobby.
With Surfrider we find ourselves around the sea, our shared passion, and our commitment to enjoy and protect this sea we love. In a vision of the sea that is at the same time a place of life, sports practices, leisure, joy, moments shared with friends or family but also a fragile universe that is urgent to protect.
This support was announced in the cove of Sormiou, the choice of this creek of Marseille is meaningful. Indeed it is in Sormiou that Georges Beuchat, the founder of the brand, tested and developed his inventions, including the isothermal wetsuit that revolutionized the practice of underwater sports.
It's also in the cove of Sormiou that the first manifestation of this partnership took place just after the partnership announcement. All the employees of Beuchat as well as partners of the brand have realized clean-up actions on beach, rocks and underwater of Sormiou.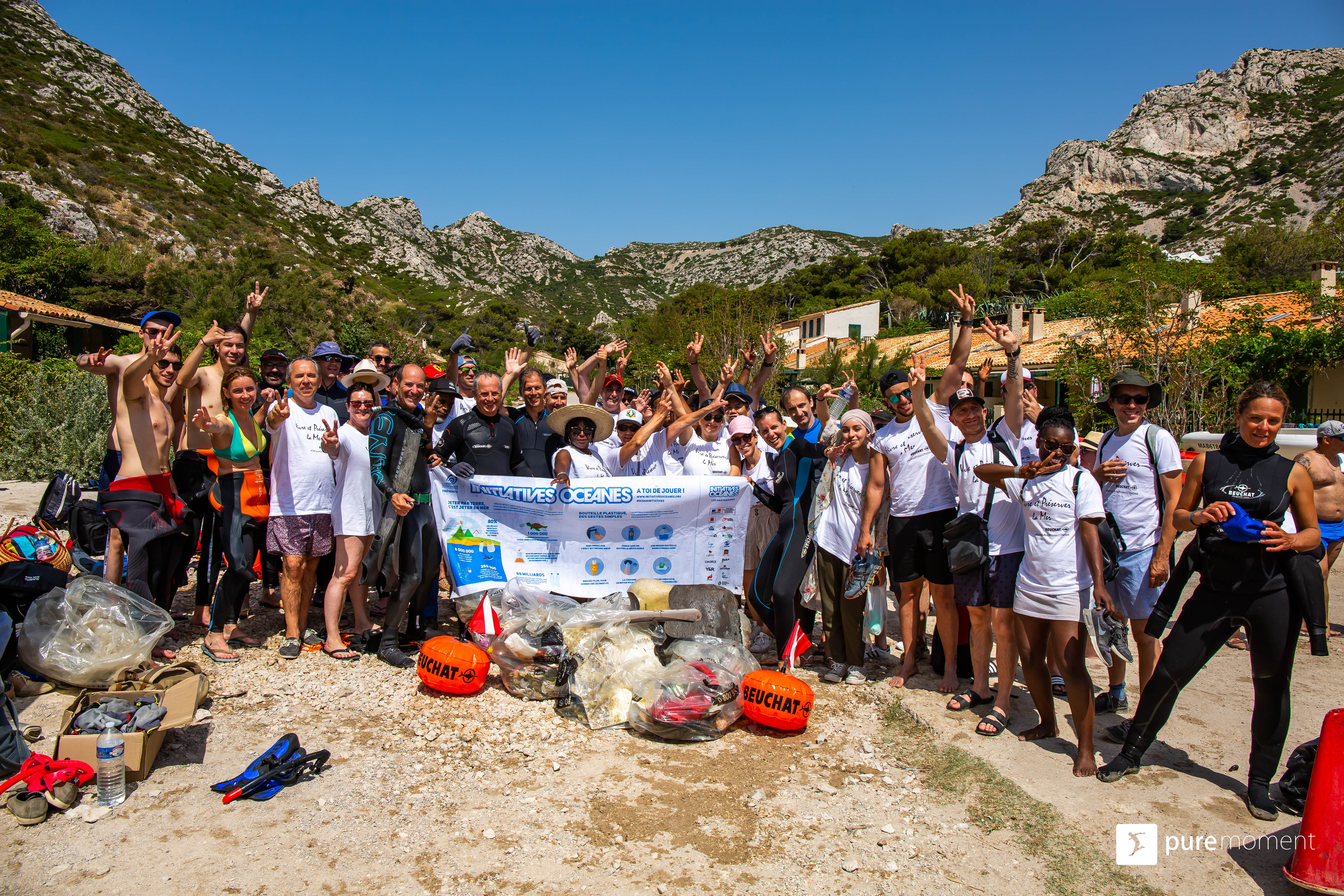 Beuchat and the sea …
… a passion since 1934
Our passion, our brand, our products are all inspired by the marvelous but fragile universe that is the sea.
The sea is not only the place where our passion comes to life since the brand's creation in 1934, but it also plays a fundamental role in the balance of our eco-systems. The ocean absorbs in particular 30% of the carbon dioxide emissions due to the human activities; it is thus more powerful than the forests.
The urgency to preserve the sea concerns us all.
To enjoy and protect the sea
In the 1970s, Beuchat, already aware and concerned about the impact of pollution on the oceans, launched the pioneering call Sauvons la Mer (Save the sea)!

Today, Beuchat anchors this commitment even more in its DNA by inscribing it in its brand mission: TO ENJOY AND PROTECT THE SEA.
This brand mission reflects our vision of the sea, that of a wonderful and fragile space, which must be taken care of and which is also a great living space, creating emotions for all sea enthusiasts.