Throughout the year, our commitment to the protection of the seas and oceans is at the heart of our actions.
Decontamination of the seas and oceans
Last September, Beuchat teams mobilised to collect in a few hours more than 80kg of waste on the Catalans beach in the heart of Marseille, by foot or by sea.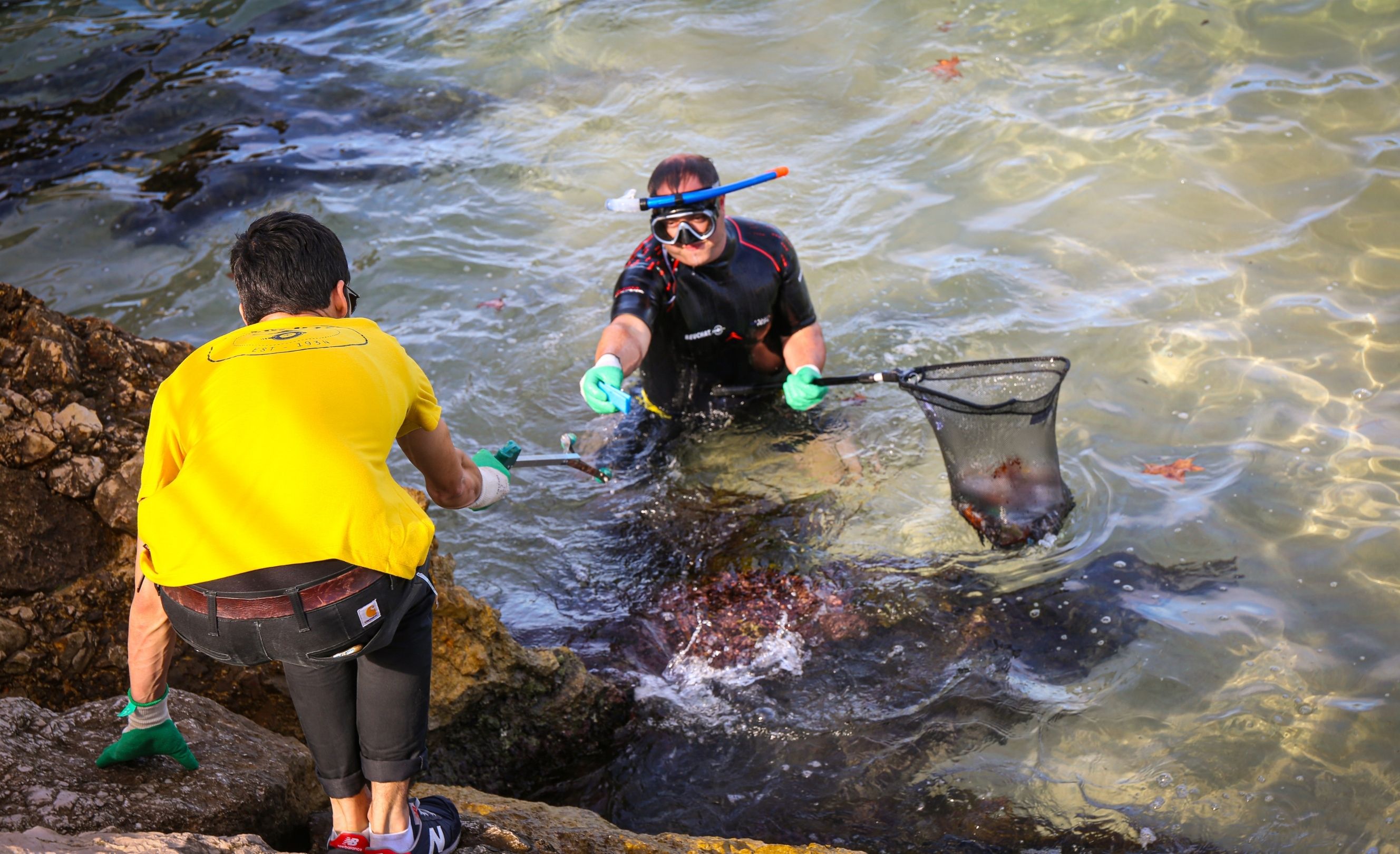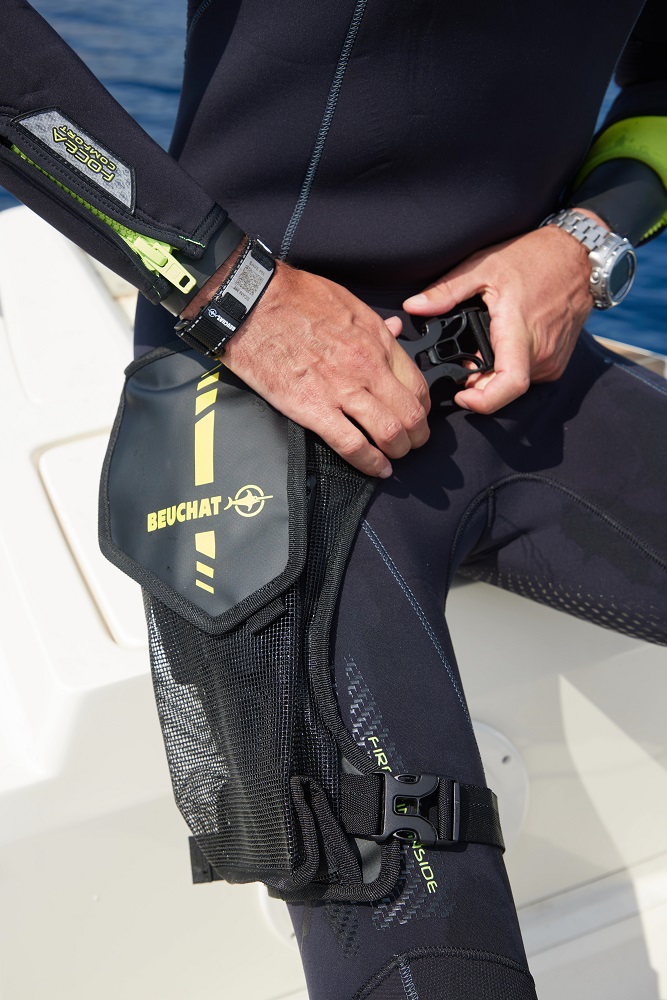 The collection of waste is done on land but also at sea with our latest innovation: The Clean-Up Bag!
This specific bag allows you to collect waste found in the water while you are doing your favourite sport. It is practical and adapted to diving, spearfishing, snorkeling or snorkeling. Discover it HERE!
Teach you how to maintain your equipment
Take care of your equipment, rinse and maintain it between dives or sessions underwater. There are many articles available here on how to prevent premature wear and tear on your equipment.
We also encourage you to repair your wetsuit as much as possible by following this tutorial.
Reducing our ecological impact
All our wetsuits are made of neoprene, which is made from limestone. This type of neoprene allows us to reduce pollution during the manufacturing of our wetsuits. To find out more about eco-friendly neoprene, click HERE!
Recycling
Every year, hundreds of neoprene wetsuits are thrown away because they are old, worn or torn and beyond repair. Concerned about the environment, Beuchat revalorizes old wetsuits by giving them a second life. In partnership with a workshop of reintegration through work based in Marseille, Beuchat uses the upcycled neoprene of the used wetsuits to make Tote bag 2nd Life.
Our committed partners
The Explorers
The Explorer teams travel the world in search of the last unexplored places on the planet. They map heritage, create archives on biodiversity, ethnology, archaeology and everything that makes up the Earth's tangible and intangible heritage. Their aim is to do better to protect better.
The Underwater Museum of Marseille
The Musée Subaquatique de Marseille, located a few metres off the Catalan beach, is an underwater space dedicated to art, marine biodiversity and environmental protection. Totally free of charge, it aims to allow as many people as possible to discover the artistic and natural wealth of the site, and to raise awareness of environmental and ecological issues.
WWF Travel Italie and Il Pianeta Azzuro
WWF Travel Italy and Il Pianeta Azzuro are joining forces to develop children's education in eco-responsibility in the marine environment. We are pleased to be the technical partner in this collaboration.
Stéphane Mifsud & L'Odyssée Bleue
Stéphane Mifsud, world record holder in static apnea, created in 2015 the Odyssée Bleue, an environmental, solidarity and educational association dedicated to the underwater world. He organises events, awareness-raising operations, research and underwater clean-up missions in conjunction with the general public, children, scientists and the socio-economic environment.
Simple actions taken together can make a difference and preserve the seas and oceans. Let's enjoy and protect the sea together!