We recycle old wetsuits!
Every year hundreds of neoprene wetsuits are thrown away because they are old, worn out or torn and beyond repair.
Concerned about the environment, we looked for ways to reuse some of the neoprene pieces. We revalue old suits by giving them a second life. By cutting them up, we use the neoprene to create a new object.
The transformation operations are carried out by a reintegration workshop located in Marseille which supports and offers work to unemployed people with particular social and professional difficulties.
The 2nd Life Tote Bag in upcycled neoprene
The principle of upcycled neoprene is to give a second life to the neoprene of a scuba diving wetsuit or other. To make the 2nd Life Tote Bag, pieces of neoprene have been recovered from old wetsuits and cut. The neoprene is not transformed, but reused as is for the manufacture of a new product.
Each 2nd Life Tote Bag is unique because it comes from an old wetsuit and it is ecofriendly!
Tote Bag or Backpack? Both!
It can be worn on the shoulder or as a backpack.
For use as a backpack, we have implemented a system of sliding straps and snaps to fix the straps at the right length.
The bag closes at the top with a snap.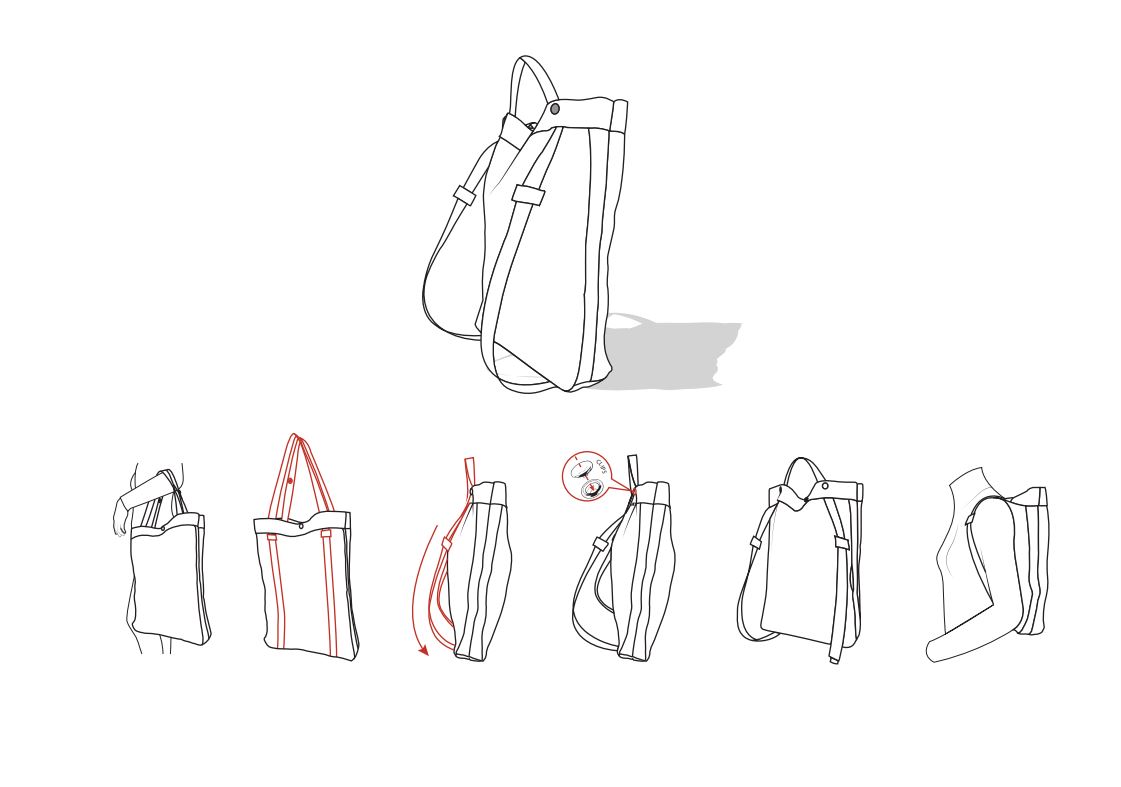 Psst!!
FREE SHIPPING with the purchase of a 2nd Life Tote Bag !
Raw material of the bag: upcycled neoprene
Bag dimensions: 48*34*8 cm.
Length of handles: 51 cm
Length of straps: 58 cm
Width handles/straps: 2.5 cm
Weight: about 700 g (depending on the thickness of the neoprene used to make the bag)