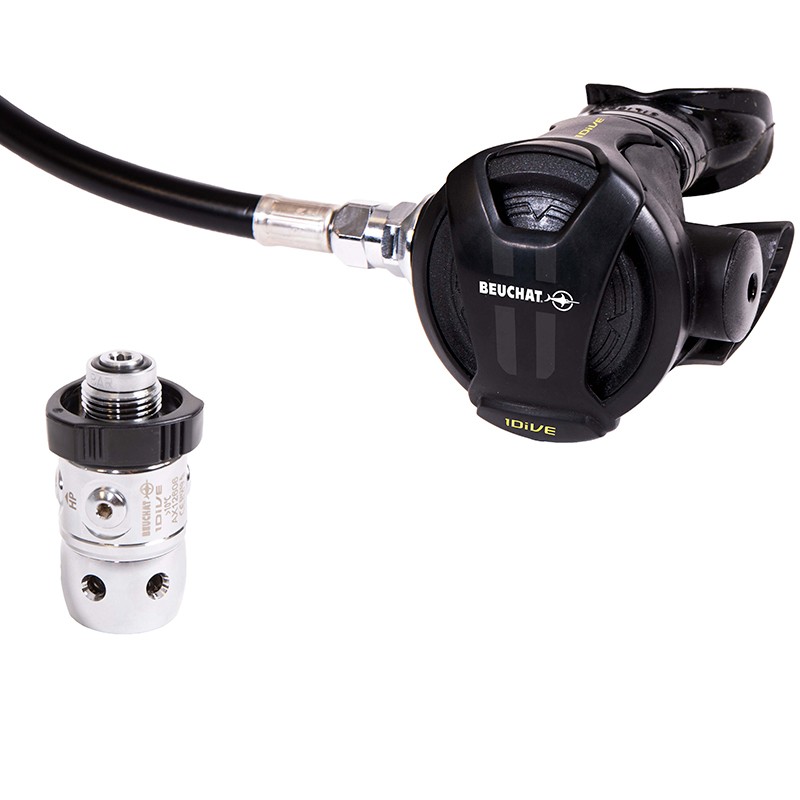 Beuchat International takes great care in monitoring the quality of manufacture and evolution of its regulators.
Our teams have noticed that the 1DIVE second stage is not up to our technical standards.
We are therefore proceeding with a Recall of 1Dive regulators
RECALL NOTICE FOR 1DIVE REGULATORS
Published on : 05/08/2022
Sports-leisure / Sports and leisure equipment
1DIVE regulator
Brand : BEUCHAT
Model or reference : List of product pack references containing a 1DIVE regulator : + 316085 + 316086 + 316087 + 316944 + 316945 + 316946 + 316947 + 316948 + 316949
Batches : All batches
Date of marketing: 01/09/2021
Geographic area of sale : All France
Reason for the recall: Water intake in some second stage regulator that can create a risk of absorption: + in case of calm breathing: discomfort of the presence of water in the 2nd stage + in case of strong breathing (panic type): risk of water inhalation
Risks involved: Respiratory arrest.
Action to be taken: Do not use the product, contact the point of sale or Beuchat (service@beuchat-diving.com).
Contact number: +33 (0)625722575
Methods of compensation : Repair.
Additional public information : Corrective parts will be sent as soon as possible.