Device designed to improve safety and buoyancy. The Beuchat Restube buoy enables snorkellers to reach the surface and float in the event of problems encountered in the water.
  
How does it work?
  
Packed in a small pouch, the Restube buoy inflates automatically on activation of a pull-tab to release the CO2 contained in the attached cartridge (10.9 grams).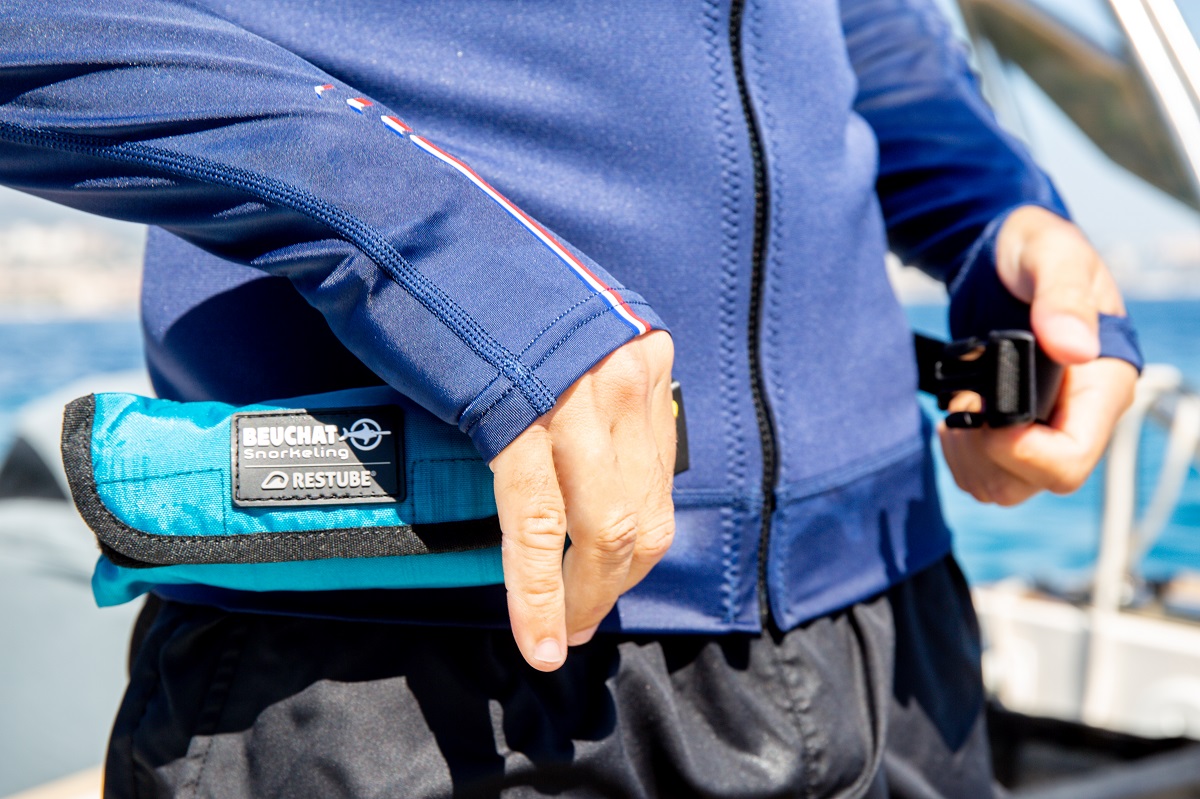 BUOYANCY
An extra 50N of buoyancy means that snorkellers reach the surface fast.
PRACTICALITY

•The buoy is attached at the hip by means of a strap and loop. Adjustable strap.
•Small zip-up pouch can also be used to stow keys or other small items.
•Reusable and easily reconditioned. The device can be reused by simply replacing the CO2 cartridge and refolding the buoy into its pouch. Folding instructions are located on the buoy.
•CO2 cartridge: 10,9 grams
•Certified components: CO2 cartridges, material of the buoy, trip etc.
•European supplier, made in Germany