The history of the French brand Beuchat, the French leader in underwater sports, merges with that of underwater fishing.
It all started in 1934, in the rocky coves near Marseilles, on the Mediterranean coast of southern France. It's a fascinating story that begins with a keen underwater sportsman, Georges Beuchat, and his desire to communicate his fascination for the sea and underwater spearfishing with as wide a public as possible. It is of course a story that continues to this day, marked by innovations that continue to leave their imprint on the lives of all who share his passion.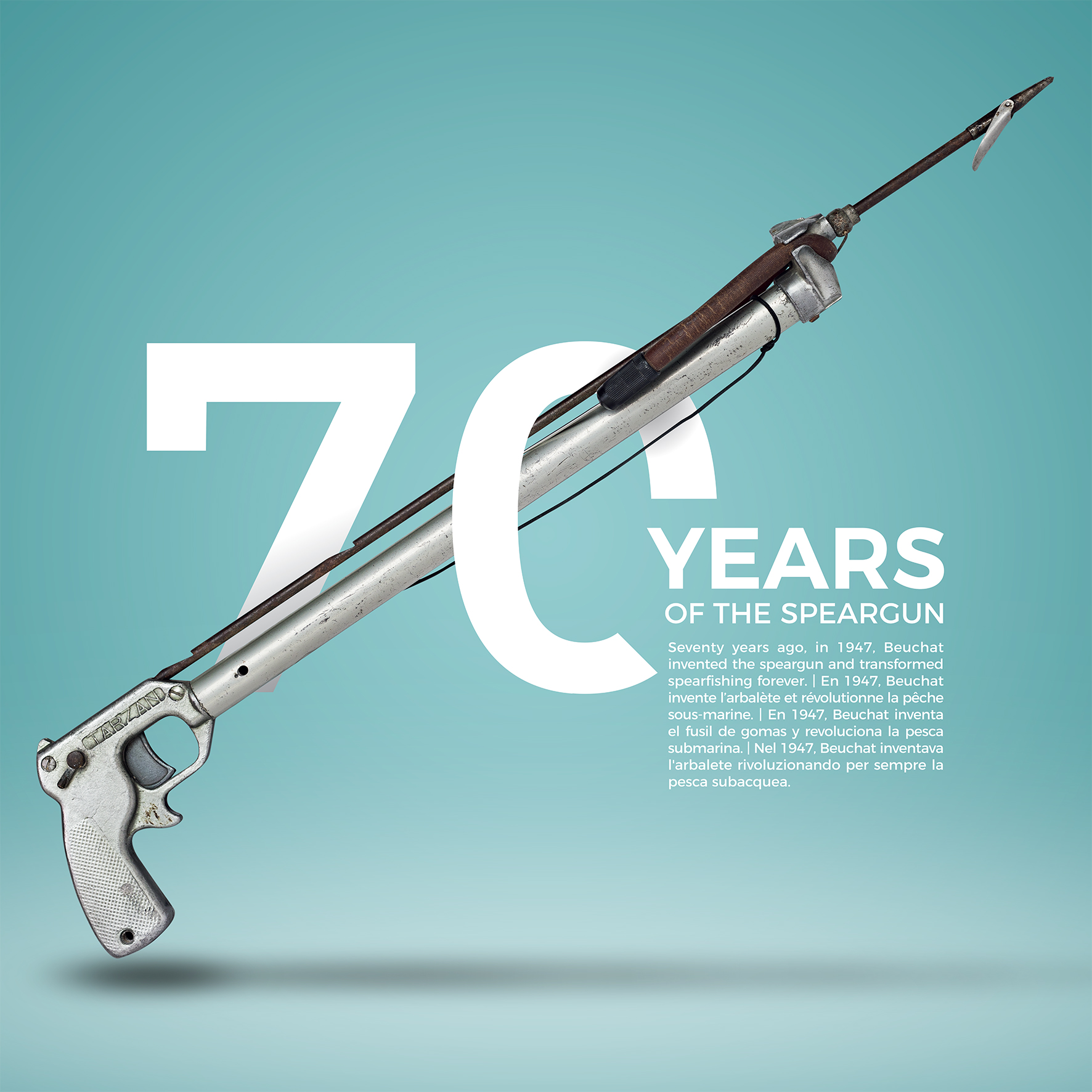 1947: INVENTION OF THE UNDERWATER SPEARGUN
In 1947, Georges Beuchat, the visionary forerunner of under-water sports fishing, invented the first underwater speargun, the celebrated Tarzan, by developing the first elastic propulsion system. In a real sense the spirit of the Tarzan continues to inspire the brand with the unique blend of creativity and technical excellence.
2010: BEUCHAT INNOVATES AGAIN AND REINVENTS THE SPEARGUN
At the cutting edge of innovation, the Marlin Revolution is much more than a speargun. Beuchat's exclusive Revo Concept technology leverages maximum thrust along the full length of the barrel to achieve outstanding spear accuracy, power and speed. The epitome of technology, the recoilless Marlin Revolution represents a fusion of the skilled spearfisher's expectations of excellence. In addition, it comes with the one vital detail that makes the Beuchat difference - the gun is manufactured and tested in our own workshops.

Revo Concept
An exclusive Beuchat innovation implementing muzzle pulleys combined with power band rigging and under-barrel recovery (patented design). The concept produces increased propulsion along the entire length of the barrel giving improved accuracy, extra power and much faster spear speeds. The system also significantly reduces recoil at the moment of shooting.
2017 : HERO SPEARGUN WITH NEW HERO HANDLE AND NEW HERO HEAD
DESIGNED AND MADE IN FRANCE
In addition, it comes with another vital detail that makes the difference : Beuchat spearguns are manufactured and tested in our own workshops.