In scuba-diving, fins are used to swim more efficiently by making better use of the energy you expend. The main criteria in choosing a diving fin are comfort of fit and propulsion performance. The latter will be determined by your level, the type of dive and your finstroke style.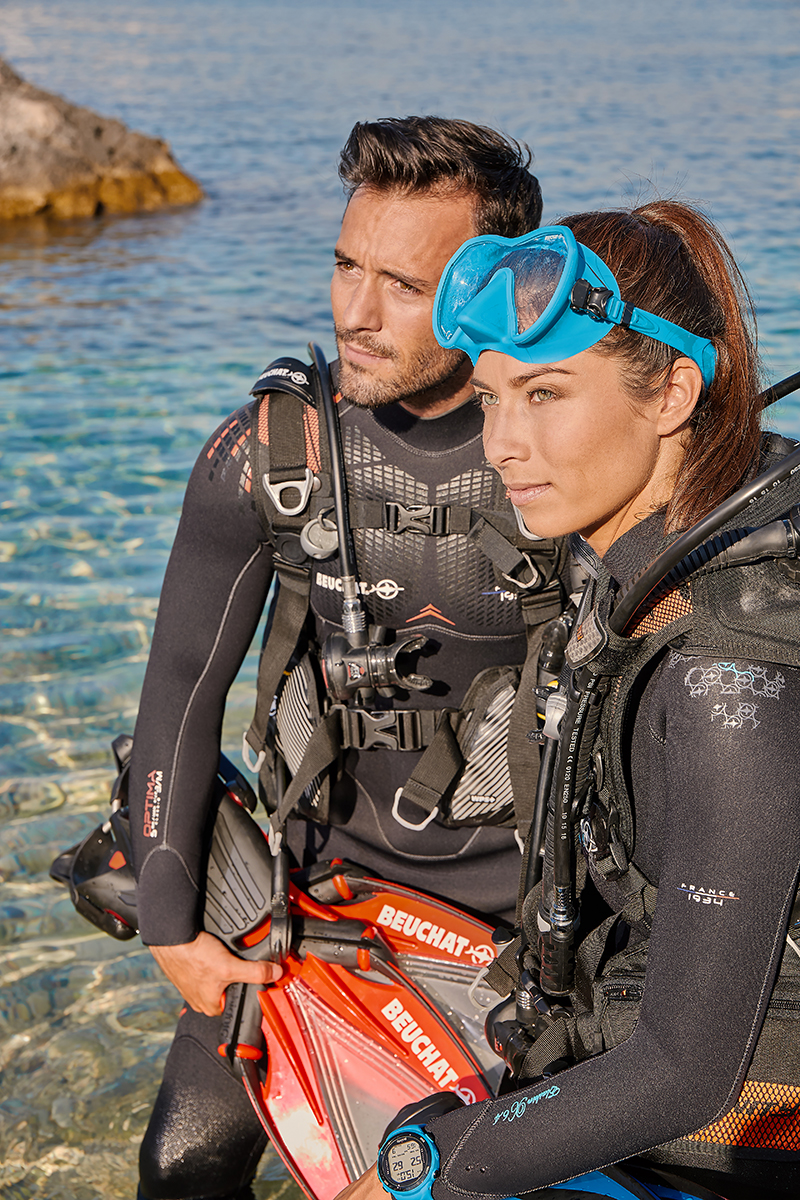 As regards comfort of fit, full-foot fins, equipped with a flexible ergonomic foot pocket, are ideal for keeping the fin in place without pinching and for transferring power to the blade. They must be tried on standing, and if you wear a neoprene sock for additional protection against the cold, opt for one size above your usual size. Adjustable fins must be worn with neoprene boots. When you try them on, again in a standing position, the sole must not extend more than 5 cm behind the back of the heel.
As regards propulsion, new divers will prefer the Flexjet range of diving fins, in either foot pocket or adjustable versions: their bi-material blades with power jets are perfect for learning how to optimise the finstroke. More advanced divers will appreciate the Aquabionic or Powerjet range with flexible power jets to channel the flow without stiffening the structure of the fin. Tri-matter Powerjet fins, in foot pocket or adjustable versions, are available in two levels of rigidity: Regular Flex, intended for regular divers, and Firm Flex fins, for experienced divers, which offer a more effective finstroke in terms of yield.