A good wetsuit is characterized by a comfortable and quality garment.
Beuchat has a widely recognized know-how in this area, which allows us to create the best wetsuits. The excellence of our patterns and the quality of our materials allow us to manufacture a durable, resistant wetsuit with perfect finishings. Essential elements that also ensure an unprecedented comfort by following every movement.
At Beuchat, it is in France, in Marseille, within our design office that all our patterns are drawn by our team of designers and pattern makers. Exclusive patterns that contribute to the comfort of our garments, their performance and their quality.
A FRENCH KNOW-HOW RECOGNIZED WORLDWIDE
Beuchat is at the origin of many evolutions, whether they concern the materials used or the sophistication of the patterns. The experience of history combined with the will to continue to innovate to offer products always more comfortable and performing make Beuchat still the reference in wetsuits.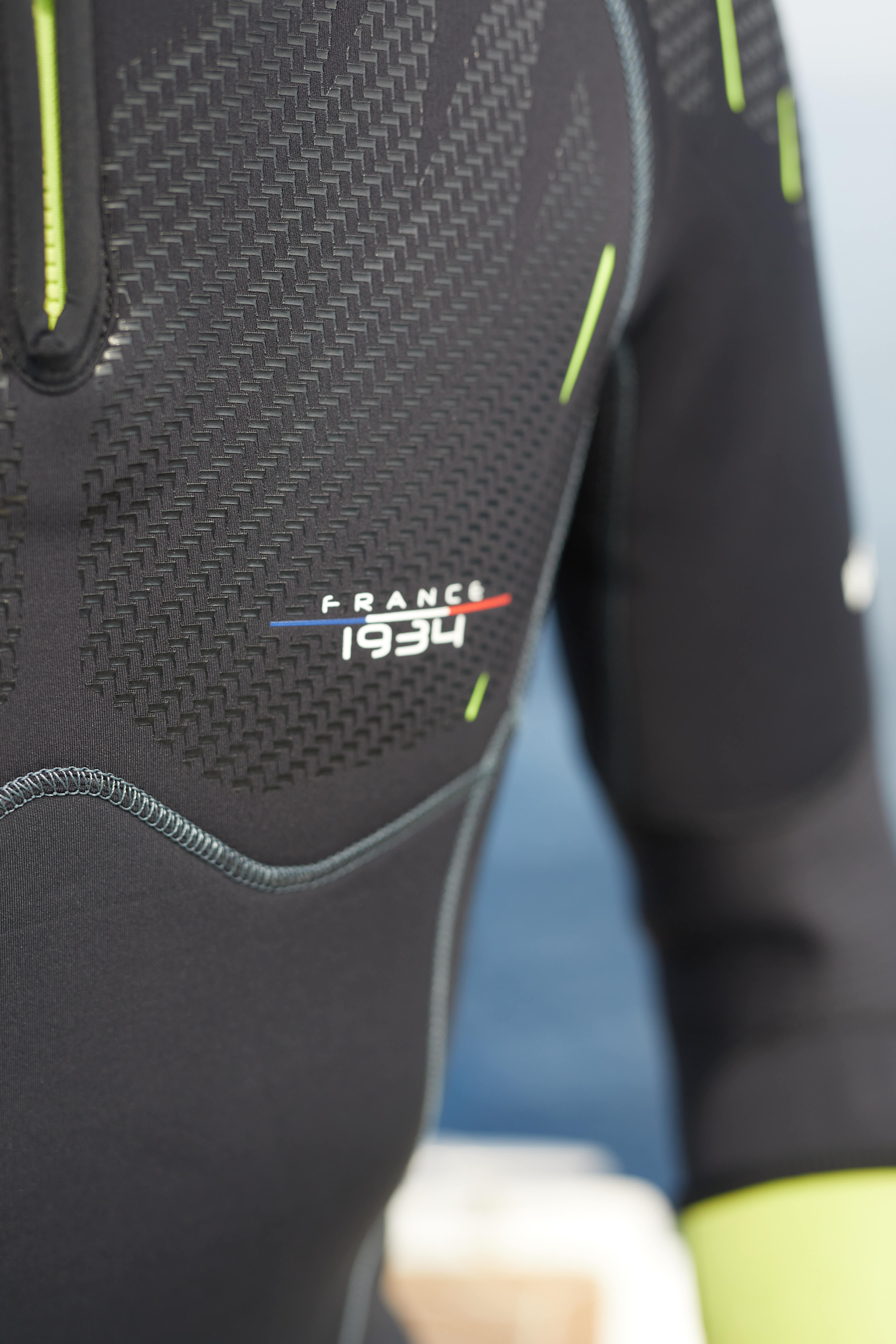 MORE INFORMATIONS :
In 1953, Georges Beuchat invented the first isothermal wetsuit: an unprecedented and fundamental innovation that greatly contributed to the development of underwater activities.
Placing wetsuits at the heart of its DNA, the Beuchat brand still remains very demanding on their level of technicality and quality.
For more information on this subject, do not hesitate to consult our "Expertise" page.