Summer 2021: Together for environmental education! Beuchat, WWF Travel Italy and Il Pianeta Azzurro inaugurate their collaboration
We had the joy of collaborating this summer with WWF Travel Italy and Il Pianeta Azzuro to develop children education for eco-responsibility in the marine environment.
The aim of these camps, recalled Elisabetta Freuli, is to train tourists who are more aware of sustainability. In WWF Travel Italy's summer camps, young people not only get to know and take care of the ecosystem, but are also trained to become tourists who respect nature and pay attention to sustainable development.
Emilio Mancuso, diver, allowed young people to live real experiences of beauty education, during snorkeling and freediving sessions. The fascination that the sea and the seabed exert on children can be the ideal springboard to make them aware of respect for nature.
This summer, WWF Travel camps welcomed more than 1000 young people in several Italian regions. They have made trips to discover snorkeling, freediving and the underwater world, while paying attention to sustainable development and respect for the environment.
This project is in line with Beuchat's values, mission and commitment, which is why from the start the brand wanted to become the technical partner of these summer camps.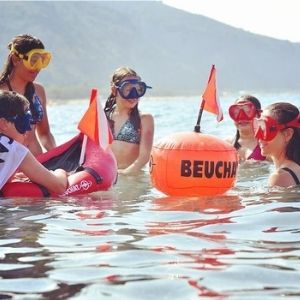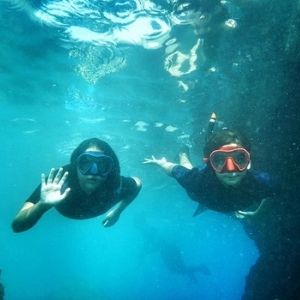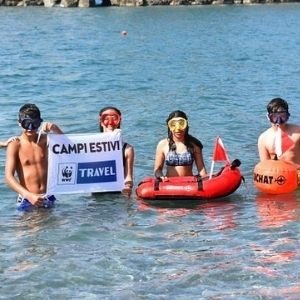 More informations :
https://www.instagram.com/pianeta_azzurro/?hl=fr