Waterproof wetsuit made in Europe, in Finland.
The Aphos Dry Elite is a watertight diving suit made of light, flexible, breathable materials delivering exceptional freedom of movement.
This drysuit comes with a 5 mm neoprene hood and a 35 litre watertight carry bag.
LIGHTNESS
•Weight of the material: 370g/m², approximately 30% lighter than a traditional drysuit.
WATERTIGHTNESS
•The main YKK Aquaseal zip fastener guarantees watertight closure of the suit, while a second over-zip provides protection against abrasions and pollution.
•Extra tough 1.4 mm latex seals at the wrists, 0.8 mm at the neck.
•Neoprene boots welded to the suit, adapted to match your shoe size.
•5 mm neoprene Dry Hood
TOUGHNESS
•Our groundbreaking bonding systems uses invisible external stitching and thermo-glued interior bands to reinforce the suit and guarantee total watertightness.
•Melco pads on the elbows, knees and seat
•Extra tough boots reinforced on the instep and heel.
EASE OF USE
•Diagonal front zip for easy dressing
•Elasticated crotch panel
•Large side pockets can be used to store a lift bag, lamp, backup masks etc. Mesh pocket bottoms allow water to escape. Zip fastener with flap and a scratch closure. A strap on the flap can be used to attach equipment.
•Sold with a 35 litre watertight bag to allow suits to be carried while still wet.
•Lightweight dive boots that can be worn with most adjustable fins.
•SITech dump and inlet valve. The inlet valve can be adjusted to direct the arrival of air; the dump has an automatic setting for the air outlet. The suit is sold with an 85 cm direct system.
THERMAL PROTECTION
•We recommend to wear a Heatskin under-garment under your Aphos Dry Elite suit
•Delivered with a 5 mm neoprene hood
Sizes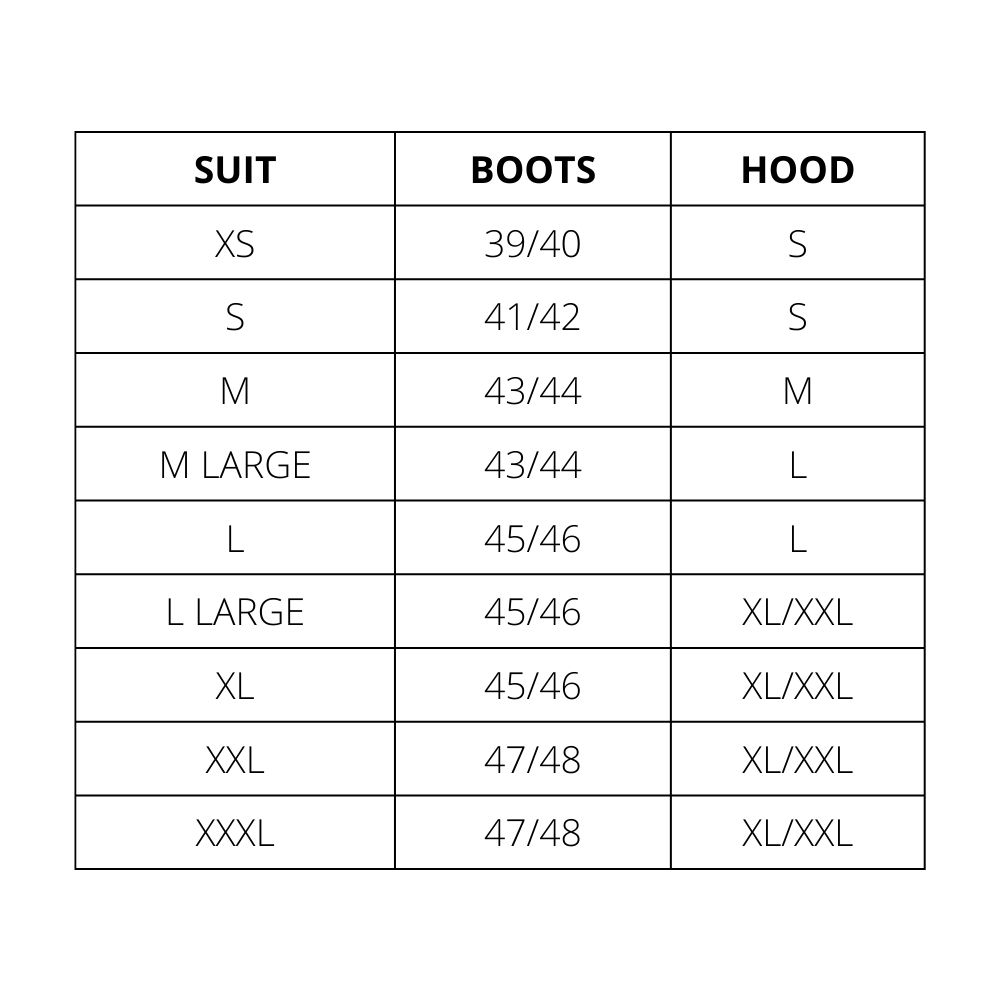 The boots can to be changed on request to fit your size.